Training
Menopause Immersion (9hrs CPD) – Uma Dinsmore-Tuli (Yoni Shakti).
Interface Between Yoga & Healing (8hrs CPD) – Real Yoga
Yoga Therapy Post Graduate Diploma – Real Yoga.
Registered Yoga Therapist, CNHC and accredited by The British Council for Yoga Therapy
Yoga Teacher Training Post Graduate Diploma – British Wheel of Yoga.
Yoga Therapy Certificate – British Wheel of Yoga.
BA Hons, Art History & Marketing – Oxford Brookes University.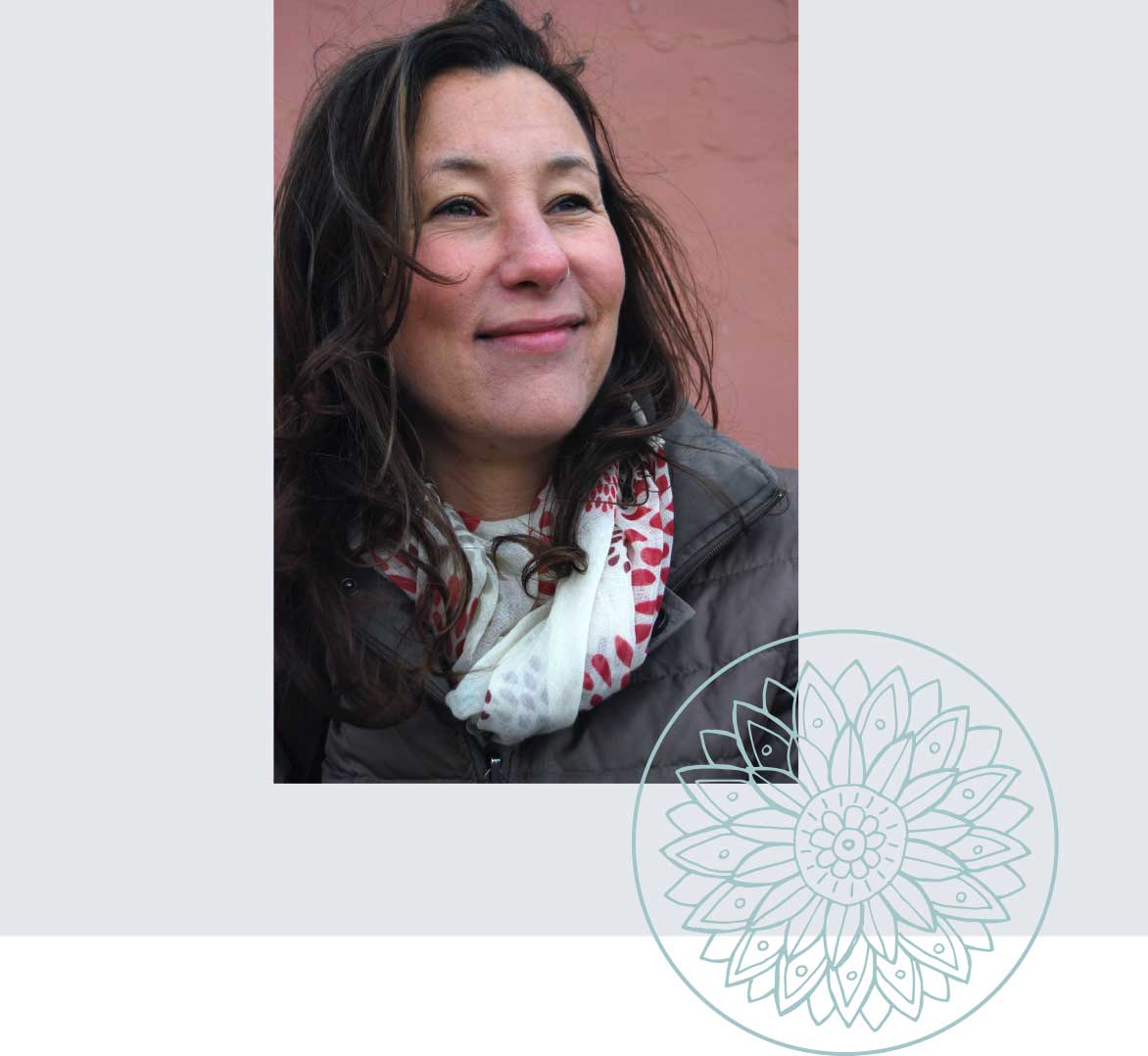 About Cath
I found Yoga in my early 20s, whilst going through a really stressful time! Looking for a way to relax and calm, I stumbled upon a Hatha Yoga class run by a wonderful lady, Joan Minton Taylor, to whom I will be eternally grateful. I'd come out of her class feeling rejuvenated, calm and with new perspectives on life. Her classes changed my life since she helped me question my existence, and my unhappiness. She helped me find a place of peace, some quiet time to hear my inner voice, always there to guide me in the right direction.
Since then Yoga has always played a big part in my daily life. To help me navigate my way through the different phases of my life and develop some acceptance of my own past experiences. Yoga has helped me realise that with every challenge we face, there is an opportunity to grow.
Having experienced Yoga's transformational effects first hand I feel enthused to share this wonderful traditional practice to help others journey through life in a more peaceful, happy and healthy way. Coupled with my own personal experience and accredited, regulated training, I am now able to offer my Clients a deeper understanding of their specific health needs.
"Cath is a very compassionate and caring person, who has certainly helped me considerably - I have a much more positive outlook on life and am meditating daily. I am looking more at what life is offering me rather than what I am missing."
"Overall, a VERY positive experience. I particularly appreciated the opportunity to talk things through - I know that I always respond better to any treatment when I feel listened to and understood."
"Cath's sessions were incredibly helpful and insightful. It is no exaggeration that she has helped me to see how improving my breathing can change my outlook and my state of mind. I am noticeably calmer as a result, its been a real gift! Thank you Cath, it really is fair to say you have changed my life for the better. You have a wonderful gift and knowledge and I am lucky to have been a beneficiary of this."
"Cath has been a real breath of fresh air in helping me to sort through both mental and physical issues. She is really amazing at listening, understanding and providing practical solutions in all areas. She is extremely perceptive and knowledgeable, and also very kind. I would highly recommend her for yoga therapy work for anyone who feels they would like to improve the quality of their mental, physical and emotional health."